miyuki sharp triangle 8/0 - metallic matte dark bronze 2006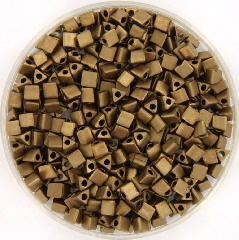 The sharp triangles have 3 flat sides, in the shape of a triangle, with the beading hole in the length of the bead. The corners are sharp, giving the bead a very sleek look. When used in a piece of jewelry, they will fit together very nicely. And in a technique such as herringbone or peyote, they will give a smooth surface.

The beads you see here, are size 8/0.


Colortype Metallic matte
The metallic colors are very popular, as the colors bronze, copper and gold are ideal to combine with most other colors. Metallic finish is applied over an opaque glass bead to create the appearance of a metallic surface. The outside has been treated in such a way that it has become less smooth and it is not possible to see through.


Extra pictures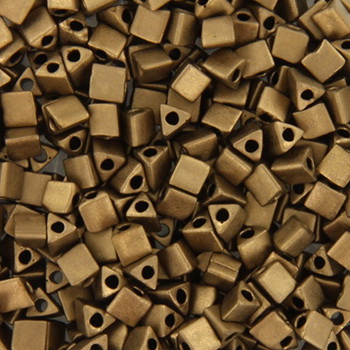 Same color but other shapes
Products from same serie ( 6 )